Sorry once again that it's been a while since I've posted- my summer has been quite busy, and my computer wasn't working for a while, but finally the stars have aligned and I have time to write a post~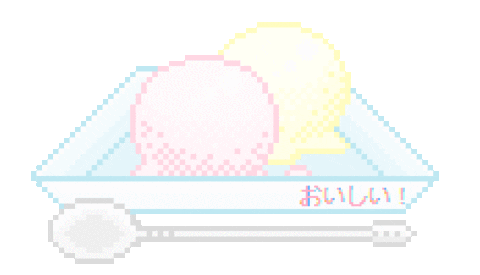 Today I'll be reviewing a pair of lenses kindly sent to me for review by the online circle lens shop Pinkicon! They are a Korean circle lens shop which offers a wide variety of lenses, with free shipping worldwide with any lens purchase. In addition to that, they have monthly promotions for various lenses, so I highly suggest you check them out!
The lenses I'm reviewing today are the O-Lens BaviPhat 3 Color Pink Lenses. These are half year lenses, so if you buy them, make sure to not wear them for longer than six months after opening! Currently these cost $26.53 on the Pinkicon website.
The lenses were sent to me packaged safely in a plastic container, and they included a lens case as well~ In addition to that, they added a cute pamphlet with some of the lenses they offer!
Here is the promotional photo for these lenses- I was really interested in them because despite being pink, they look natural!
I really liked the design of these lenses, and I really like how they ended up looking on my eyes! They manage to look pink in various types of lighting, which I find is rare for colored lenses that are natural-looking.
Window lighting
Dim room lighting
Camera flash
Also, I'd like to mention, that although I'm wearing false eyelashes in the above photos, these look just as nice without them~
These lenses are very comfortable- I can wear them all day without any dryness or irritation! I also really like how they make my eyes look- these have become my go-to lens for when I want to actually put effort into my appearance~
In the photos below, I wore the lenses without false eyelashes (just so that you see that even without excessive makeup, they can look nice)
Overall I'm very happy with these lenses, as well as with my experience with Pinkicon! I always got a quick reply to my emails, and the shipping was fast.
Now, on a boring Sunday a couple of weeks ago, I was inspired to do a photo set with a vintage, lacy princess ridden with the flu (or something like that I dunno I just wanted to wear my dust mask and new earrings), and this happened~
I really like how all of these photos turned out! I took more (which I posted on my Instagram), however I didn't want to overcrowd this post with photos x3
In any case, I highly recommend the BaviPhat lenses! They're comfy, cute, and the design is very nice. Check out Pinkicon if you're interested!
And as always, thank you for reading~